Point-in-Time (PiT) Count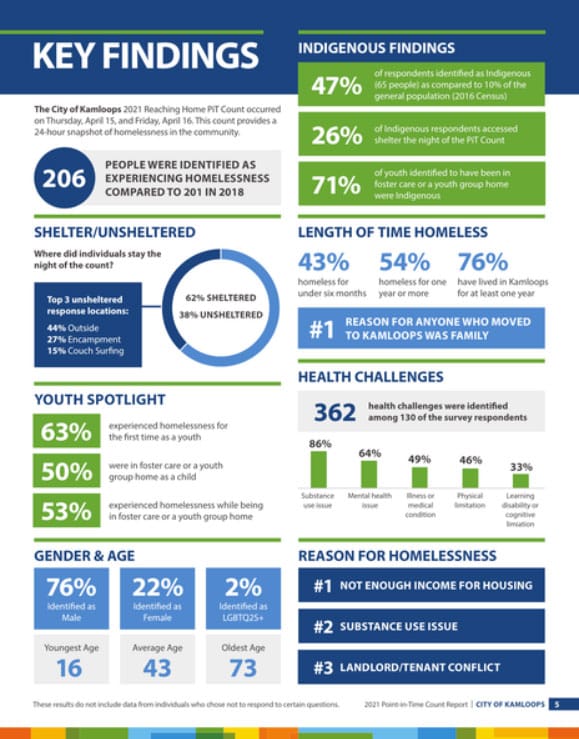 Every second year, the City of Kamloops, in association with many non-profit organizations, businesses, and individuals, participates in the Coordinated Point-in-Time (PiT) Count, supported by the Government of Canada's Reaching Home: Canada's Homelessness Strategy (Reaching Home).  
The 2021 Point-in-Time Count took place on April 15 and 16 with COVID-19 precautions and regulations in place, and a team of 105 volunteers.
The PiT Count serves two functions—to count the number of people experiencing homelessness in Kamloops over a specified period; and to gather information on the demographics and service needs of the local homeless population.
​The count was conducted over a 24-hour period beginning in the evening of Day 1 with a survey of those staying in emergency shelters, followed by a street count during the day on Day 2. 
The Point-in-Time Count helps us to better understand homelessness in our city. With successive counts, we can measure our progress in ending homelessness in our community.​
2021 Point-in-Time Count Report